News
Happy Father's Day, Mom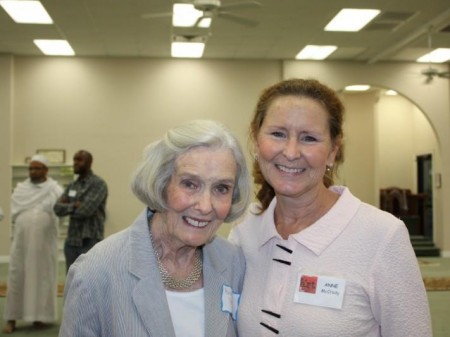 In 1974 when my father died, he left behind five teenagers for my mom to finish raising alone. We had some rough times getting through those years, but we made it with our family not only intact but thriving. Several years ago, when all five of us were married with children of our own and Mother had become an even more amazing grandmother and later great-grandmother, I had an epiphany about Father's Day.
I was in a gift shop one June looking through the selections. A greeting card display reminded me that Father's Day was approaching, and I sunk into a moment of sadness over my early loss. My thoughts were interrupted when a young girl near me complained out loud that all the Father's Day cards were so masculine. Not sure how to respond, I asked what kind of card she would prefer.
"I don't know," she explained. "Something pastel, I guess. My amazing mom may have to be the mother and the father for me, but her favorite color is still pink."
I was struck by her affection for her mother and her insight into her mother's dual role. I was also reminded of how many times my own mother had managed to serve as a father figure. Forgetting what I had come to buy, I began searching for just the verse to let Mom know what I have since told her and other amazing women I know:
The saints we know as single and widowed moms deserve to be remembered not just on the second weekend in May each year but also a month later on Father's Day!