Contact
Are you interested in contacting Anne McCrady to speak at an event?
Would you like to book a literary presentation or writing workshop?
Do you want to purchase one of Anne's poetry books or CDs?
Would you like to know more about InSpiritry programs and projects?
Do you have an InSpiring story or poem to share with Anne?
Would you like to invite Anne to submit a poem for publication?
Do you want to know more about Living an InSpired Life?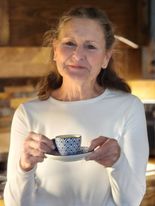 You can contact Anne McCrady and InSpiritry using the form below
or by email, postal mail and phone calls,
InSpiritry -- Anne McCrady -- 8936 Cherokee Trail -- Tyler, TX 75703
Phone: 903-658-5645
Or use the email form below!