Program Types & Topics
Anne McCrady's Programs Leave Audiences InSpired!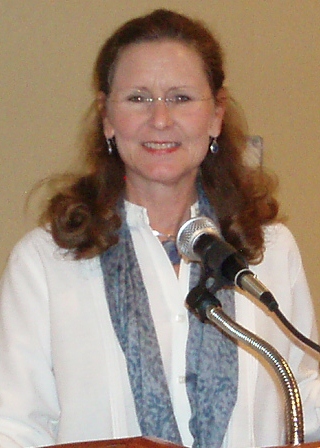 | | |
| --- | --- |
| | |
| | |
| | |
| Literary Events | Political Events |
| | |
| Peace Events | InSpired Keynotes |
| | |
Anne is happy to create a program not listed below; fees vary by audience, event and venue.
Contact Anne to inquire about an InSpiritry presentation, appearance or consultation!

InSpiritry Speeches & Keynotes
Ideas for InSpired Living - Living a More Meaningful Life
What the World Needs Now! Living Your InSpirational Life
Always Open - The Sign of an Invitational Life
The Gift of Memories - Remembering Those We Love
Change Your Story, Change Your Life
Every Moment is Poetic - Being Mindful of Miracles
What a Story! Living a Life to Remember, Then Sharing It
A Spirit of Service - The Key to a Life with Meaning
In Love with the World - The 7 C's of InSpiritry
Nature - Retreat, Renewal & Re-creation
Passionate Listening - Compassionate Lives
Tell Me a Story! Tales Your Grandchild Needs to Hear
We, Women - Our Truest Stories, Our Strongest Selves
Peace - The Place We Meet Each Other
Why Memories Matter - The Power of the Stories Inside
The Art of Observation - Seeing with a Poet's Eye
It's O.K. - The First Words on the Path to Peace
Life's Transitions - The Blessings of Change
A Living Legacy - The Heirlooms of Family Stories
D-R-E-A-M - Creating a Path through Upheaval
The Cup or the Well - Taking Care of You
The Blessing of Need - Life with Meaning
Words for Air - Surviving & Thriving with Chronic Illness
Stop Trying to Help Me Remember! Stories as Dementia Care
Today's Choices - Tomorrow's Stories
Midlife - Landing or Taking Off?
For Generations and Generations - Our Shared Stories
New Balance - Spirituality for the Here and Now
Contact Anne McCrady to book an InSpiritry presentation!
InSpired Leadership - Organizational & Corporate InSpiritry
Believe, Belong, Become - InSpired Organizations
That Makes Me Cry! - Using Your Group's InSpiring Stories
Heart to Heart - The Corporate Power of InSpired Conversations
Good to Greater Good - Business for a Better World
Start Something Big - Turning Your Ideas into Action
That Makes a Great Story! - How Information Becomes InSpiration
Live and Learn - The Authority of Wisdom
We, Women - How Compassionate Strength Leads...and Follows
Consilience - Using the Power of Everything We Know

STEAM for Adults - Facilitating Creative & Intellectual Exploration
The Non-Profit Board - A Web of (Human) Resources
Their Family Story - Your Next Sustaining Gift
InSpirational Leader - Every Employee's Job Title
The Courage (and Competence) to Chart a New Course
Mission Marketing - Making InSpiration Your Brand
Doing the Right Thing...But Who's Right?
InSpiring Your Next Set of Leaders - Who? How? When?
Contact Anne McCrady to book an InSpiritry presentation!
InSpired Learning - Educational InSpiritry
Believe, Belong, Become - InSpired Classrooms, Dynamic Schools
What Difference Does It Make? Transcending Gender, Culture & Race
Falling in Love with Language - Teaching, Writing & Enjoying Poetry
STEM Poetry - Creative Writing as Scientific Method
WordPlay - Social Emotional Learning though Poetry
Mindfulness, Meaning & Mastery - InSpired Learning
Teaching the Art of Observation - A Poet's Eye, A Student's Heart
Consilience - Everything Crosses Curriculum
Metaphor - A Cross-Curricular Teaching Tool
Click on It! - Literary Devices as Hypertext
The Future Runs on STEAM - Arts & Science Integration
Contact Anne McCrady to book an InSpiritry presentation!
InSpired Communities - Shared InSpiritry
Hometown History - The Stories We Share
The Future is Brighter Than You Think
Home-grown Heroes - Ordinary People with Extraordinary Stories
Volunteerism - Open Hearts. Open Minds. Open Lives.
The Art of Peace: Creativity. Compassion. Community.
Diversity: We're All A Little Weird - What's Your Story?
Girls Raised in the South - Surviving Race, Religion & Donna Reed
Not (Exactly) Like Me - Opening Our Lives to Difference
Curiosity, Creative Thinking & Consilience - Learning Starts Here!
Courage - The Beginning of the Next Big Thing
Mentoring Minds, Making Futures
A Spirit of Service - Connecting Communities
History and Her Story - InSpirations from our Past
How Are the Children? - Our Roles as Mentors & Elders
Questions then Answers- Fostering Meaningful Conversations
The Future Runs on STEAM (Science, Technology, Engineering, The Arts, Math)
Community Heroes - Pastors, Problem-Solvers & Peacemakers
Contact Anne McCrady to book an InSpiritry presentation!
Spiritual Presentations
Science as Spirituality - A Love Affair with the World
Words of Wisdom - Poetry as a Spiritual Practice
Poetry & Prayer - The Language of Our Longing
Storytelling Concerts
Stories for Very Young Audiences
Global Stories of Wit & Wisdom
Women of Strength & Spirit
Peace: One Person at a Time
Eureka! Discovery, Invention & Ideas
The Way It Really Happened - Historical Narratives
Christmas Stories & Songs
Personal Stories & Family Heirlooms
Mindful of Miracles - Stories of Faith & Friendship

GRITS - Girls Raised In The South
Texas Tales & Tunes
For 30 Years Anne's Storytelling Style & Audience Connection Has Delighted Audiences
Contact Anne McCrady to book an InSpiritry presentation!
Hear audio samples of Anne's InSpiring messages!
Poetry Readings
Selections from Anne's Published Works
Along Greathouse Road, Under a Blameless Moon, Letting Myself In and many Books, Anthologies & Journals
Poems from Anne's Poet with a Press Pass blog and podcasts about current events
Topical Selections of Anne's Award-Winning Poetry
Nature, Family Life, Women's Lives, Transitions, Peace, Social Justice, Science, Global News, Spirituality, Gardening, East Texas, Men's Life Experiences, Love & Relationships, Hiking/Hunting/Fishing, The South, East Texas, Self Discovery, Aging, Rural Life, Children, Art, Travel
Anne's Unique Voice and Passion for Poetry Readings Have Made Her a Favorite with Poetry Audiences
Enjoy text and audio of Anne's Poetry!
Contact Anne McCrady to book an InSpiritry presentation!
Workshops, Seminars & Retreats
InSpiritry - Living Your InSpirational Life (Personal Growth, Family Living, Interpersonal Relationships, Community Involvement, Peacemaking)
Writing - Poetry, Personal Narrative, Oral Stories, Issue Advocacy, Musical Theater
Speaking - The Art and Teaching of Storytelling, Poetry Reading, Spoken Word, Public Speaking, Emcee Mastery
Activism - News, Peace, Social Justice, The Arts, Social Entrepreneurship, Non-Profit Economy, Community Involvement
Spirituality - Personal Spirituality, Sacred Writing, Creative Worship, Mission Development, Peacemaking, Stories of Our Faith
Science & Nature - Science & Science News Topics, Nature Writing, STEAM topics, Arts-integration of Science Education
Education - InSpired Learning & Teaching Techniques, Arts Integration, STEAM Activities, Social Emotional Learning, Gender Bias
OpenWords Community Outreach - Creative Writing, Story Sharing & Personal Development Sessions
Gatherings - Non-Profits, Schools, Congregations, Conferences, Clubs, Retreats, Festivals, Guilds
Custom Residencies & Retreats, Interactive Workshops and Extended Programs
are available on any of Anne's Presentation Topics
Contact Anne McCrady to book an InSpiritry presentation!
Emceeing
Civic, Cultural & Organization Events
Poetry Readings & Open Mic Sessions
Storytelling Concerts
Awards Ceremonies
Nonprofit Fundraisers
Anne believes helping audiences fall in love with speakers is an art and privilege
Contact Anne McCrady to book an InSpiritry presentation!
Consultations
Peace Event Consultations
Storytelling Coaching
Poetry Critique or Review
Personal Spirituality Sessions
InSpired Living Conversations
Anne enjoys encouraging others to live, express and share their own amazing lives
Contact Anne McCrady to book an InSpiritry presentation!