InSpiritry Peacework
"I wish I could show you the astonish light of your own being."
Hafiz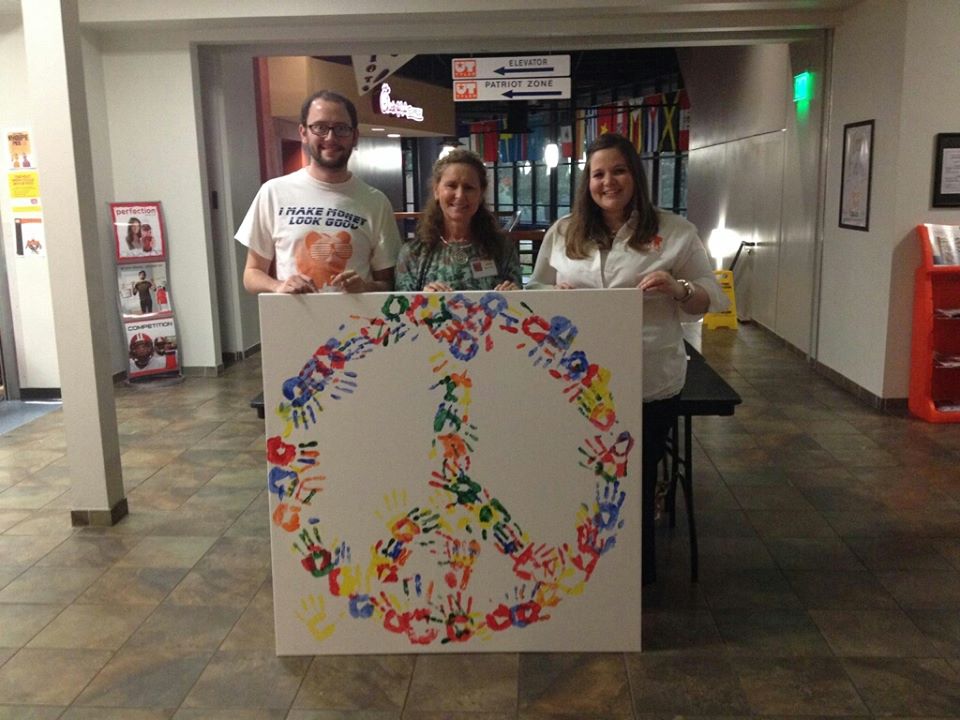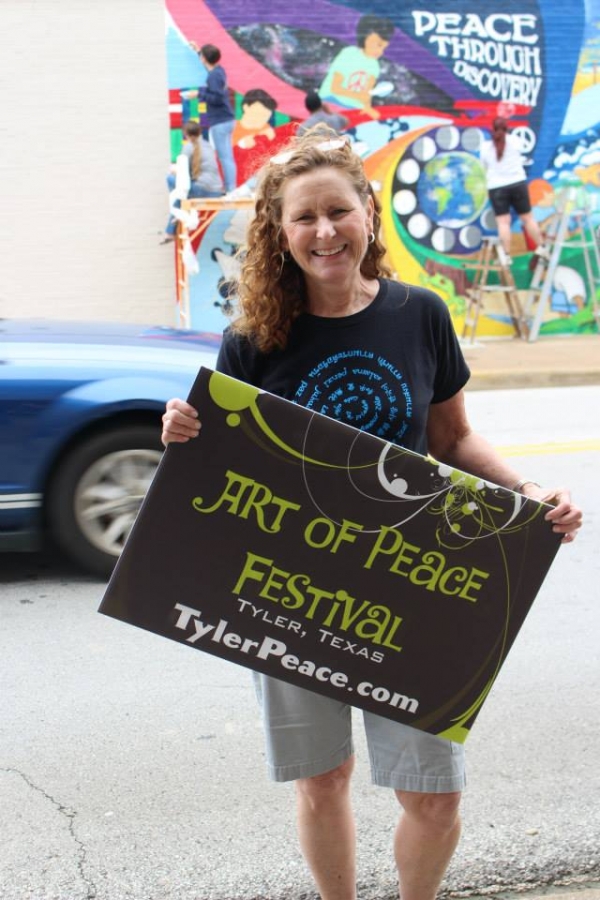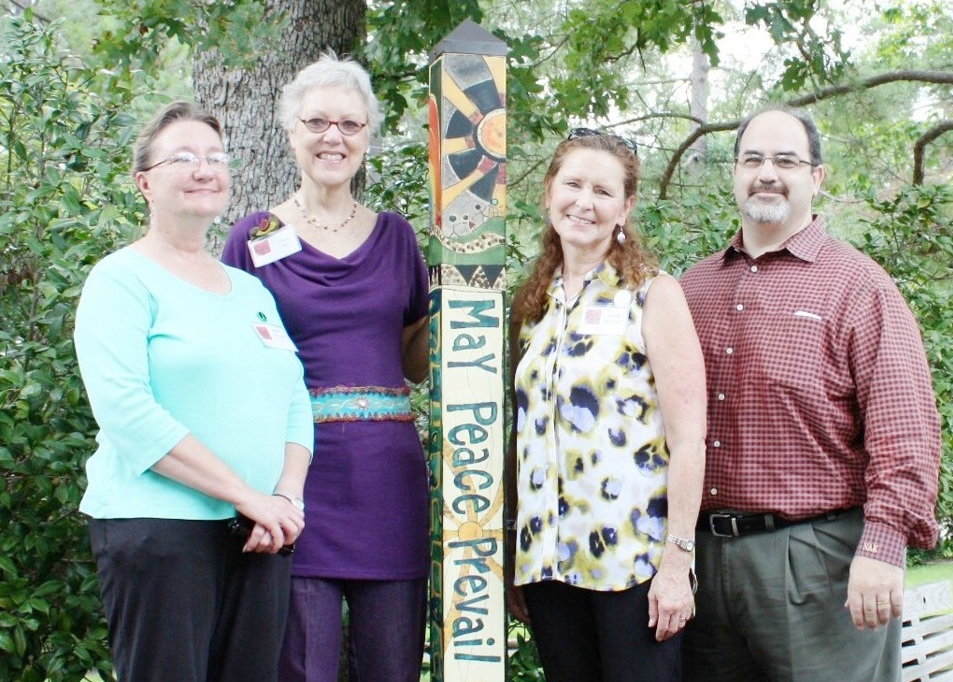 From its founding in 2003, InSpiritry has had as its mission to Rekindle the Spirit of Individuals and Organizations and more recently to Put Words to Work for a Better World. The concept of Personal Peace continues to be a central part of that mission. As she spreads her message of InSpiritry, Anne McCrady promotes the peacemaking intentions of Community, Compassions, Creativity, Collaboration, Consilience, Courage & Celebration.
InSpiritry Every Day
As a way to foster compassion and conversation in her online community, Anne McCrady offers a compelling InSpiritry Question for the Day and a related bit of InSpiritry wisdom on social media sites such as FaceBook, Twitter and LinkedIn. Anne's InSpiritry Questions are designed to explore the 7 C's of InSpiritry: Monday - Community; Tuesday - Compassion & Courage; Wednesday - Creativity & Collaboration & Consilience; Thursday - Memories; and Friday - Celebration. Whether you want to join other InSpiritry friends in sharing your thoughts or would enjoy Anne's questions as personal writing or storytelling prompts, you can find the Question for the Day and InSpiritry postings weekday mornings on social media sites. Follow Anne to get your daily dose of InSpiritry on FaceBook, LinkedIn & Twitter.
You can also enjoy Anne's short uplifting recorded excerpts of her inspirational presentations called A Minute of InSpiritry here on InSpiritry or at SoundCloud.
OpenWord Workshops
Because World Peace begins with Personal Peace, InSpiritry offers OpenWord sessions for individuals whose well-being is at risk. Through a combination of inspiration, conversation, creative writing activities and spoken word, participants are invited to explore their experiences and feelings and to express themselves in honest and personal ways. The results are astounding and empowering! Clients can include troubled teens, children in poverty, immigrants, families in poverty, disadvantaged adults, those who are illiterate, those with chronic or emotional illness, caregivers, marginalized groups, incarcerated individuals, hospice families and the aging. OpenWord Workshops are offered free-of-charge as a mission outreach of InSpiritry.
Find out more about OpenWord WorkShops by contacting Anne McCrady.
Art of Peace Festivals
Anne McCrady has helped found and continues to support two local peace celebrations that celebrate the United Nations International Day of Peace: The Art of Peace Festival in Belton, Texas, and The Art of Peace Festival Tyler in Tyler, Texas. Both festivals feature music, stories, poetry, visual art, performance art, installation art, multicultural gatherings and community service.
Find out more about The Art of Peace Festivals on Anne's Peace Events Page or by contacting Anne McCrady.
Anne's Peace Writings
While Anne McCrady incorporates the ideals of InSpiritry into all her poems and stories, she has several publications that expressly address issues of peace, nonviolence, social justice, courageous living and compassionate communities. PeaceWords and The Art of Peace are chapbook anthologies from Art of Peace Festivals and two national anthologies devoted to poverty issues, Under the Bridges of America and Out of the Depths, include Anne's poems. Anne has also written an original peace parable, Kevin & the Seven Prayers, published by InSpiritry in giftbook form, complete with related discussion questions.
Purchase Anne's Peace writings by contacting Anne McCrady or online at Amazon and Barnes & Noble.
Peacemakers Incorporated - Dallas, Texas
Peacemakers Incorporated is a 501(c)(3) nonprofit, non-partisan organization founded and incorporated in Texas in 1987 to sponsor international women's peace conferences. The organization is based in Dallas, Texas/
The group's first International Women's Peace Conference was held in 1988 and a second one was in 1999, both in Dallas. The third conference was held in July, 2007, focused on empowering Peacemakers. Almost 1400 delegates from 45 countries and 37 U.S. states attended the conference. Action Plans, developed by delegates at professionally facilitated workshops, outlined specific actions that can be taken by grassroots peacemakers to build peace in their respective communities and countries. Peacemakers invites individuals and organizations to collaborate in these peace actions and to network with peacemakers throughout the world by communicating success stories, advice and requests for assistance.
Between conferences, Peacemakers sponsors other events and actions, locally and globally, which further its mission of empowering peacemakers through education, communication, and action.
Anne McCrady has been a member of Peacemakers for many years and hosted the international poetry reading at the 2007 International Women's Peace Conference.
Castleberry Peace Institute - University of North Texas - Denton, Texas
The University of North Texas Castleberry Peace Institute was founded in 2010 in honor of and named after Dallas journalist, feminist and peace pioneer Vivian Castleberry, who founded the Dallas-based Peacemakers Incorporated. Its programs include peace studies at the university and peace outreach. The director is David Mason.
Anne McCrady and her husband Mike were among the founding donors to the Institute and continue to support Vivian's work through Peacemakers Incorporated.