Anne McCrady - Peacemaker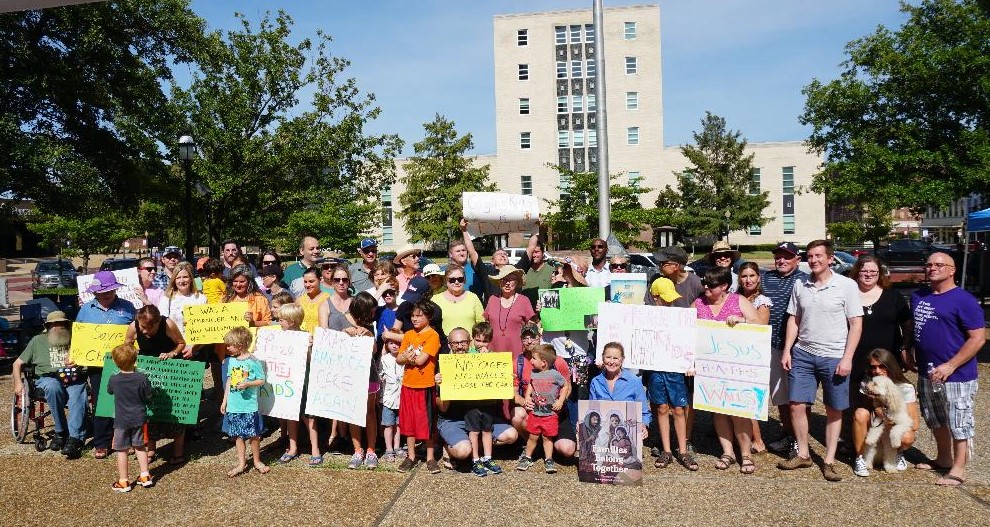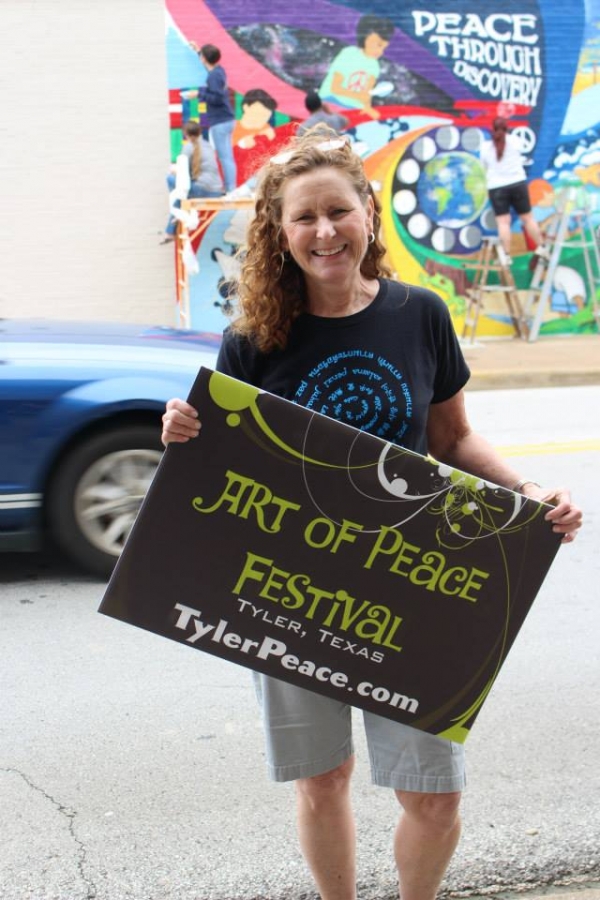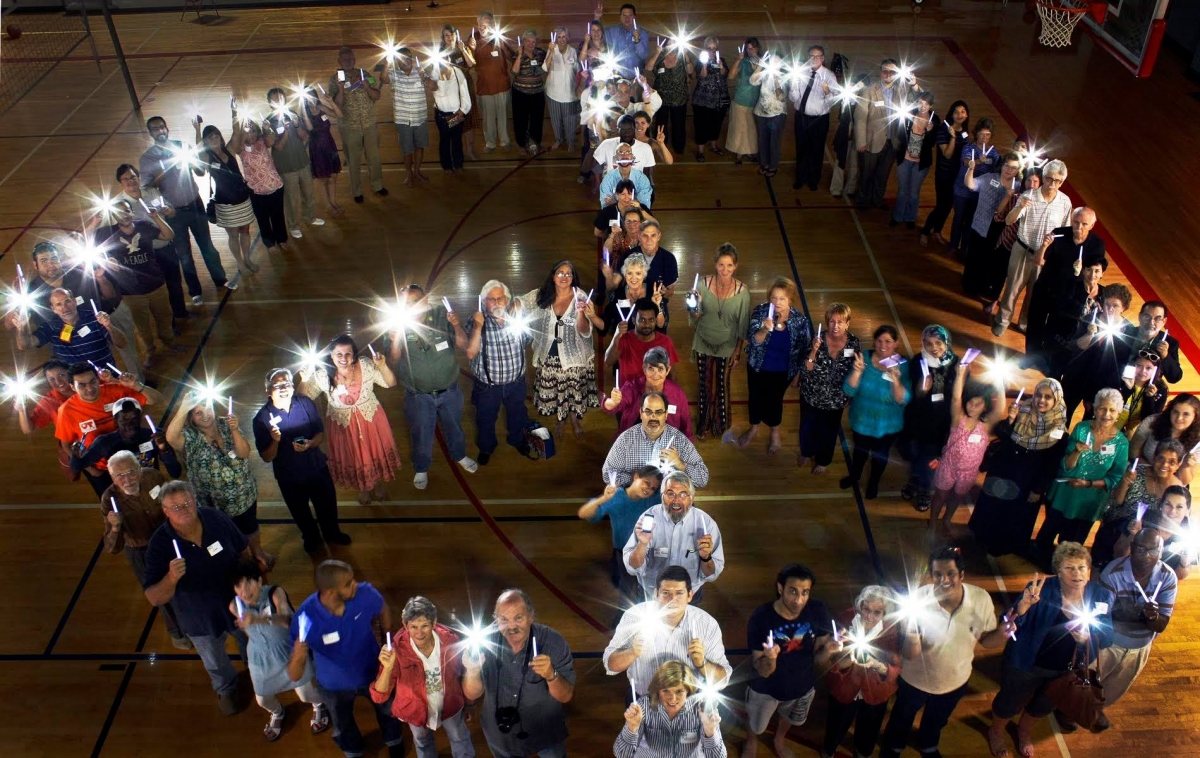 "We Must Live Out Loud -- We Must Speak of Peace!"
from the poem "What I Tell Children" in
Under a Blameless Moon

by Anne McCrady
ANNE'S PEACE STORY
Anne McCrady's life has offered her all the evidence she needed to devote herself to the mission of a Better World. She was born in Birmingham, Alabama, amid racial violence in the 1950s. She was raised in segregated, rural East Texas in the 1960s and was a high school student during integration when the district school buses were bombed and police manned the hallways. She was an early feminist educated in science and has, she says, continued to "think like a scientist." She married on Earth Day in the 1970s and is the wife of a family physician who believes in universal healthcare, as well as the mother of a pediatrician daughter and two sons, a wildlife biologist and an engineer. She has, since childhood, been a devoted friend of those with differences and an LGBTQ ally, and continues to confront bigotry, oppression and close-mindedness wherever she finds it. As an adult, Anne has put into daily practice her lifelong belief that each moment we live is poetically powerful and that every life is an InSpirational story. Even more important, Anne insists that each of our personal encounters is a chance to InSpire others to improve the human condition. Using her energies to create positive change, in 2003, Anne founded her company, InSpiritry, whose mission is to Put Words to Work for a Better World.
In her adult life, Anne has devoted countless hours to education, children, struggling families, progressive policies, social justice and community-building projects. As a result, she has been honored as a Rotary International Paul Harris Fellow and, at age 40, was named her community's Outstanding Young Woman of the Year.
For three decades, Anne's professional InSpiritry storytelling concerts in schools and libraries have included traditional and orginal stories that feature multiculturalism, tolerance, justice, wisdom, global citizenship, empowerment, Earth care, and compassion. For the past twenty years, Anne has been a regular guest speaker at area Unitarian Universalist congregations (Unitarian Universalist Fellowship of Tyler, Unitarian Universalist Fellowship of Longview, Timberland Unitarian Universalist Fellowship) for worship and forums, with compelling and inspiritng presentations that center on humane living. Anne also speaks at community events, social justice rallies and non-profit fundraisers. Always upbeat, informative and compelling, Anne's speaking presentations address issues of social responsibility and personal peacemaking, as well as intellectual and political topics.
In response to her lifelong passion for the work of the United Nations, Anne has cofounded and supported two local celebrations that mark the United Nations International Day of Peace. The first was The Art of Peace Festival in Belton, Texas, in collaboration with artist Helen Kwiatkowski and folksinger Emily Kaitz, a five year one-day arts celebration, which continues as a peace concert fundraiser for children in crisis. Anne's spin-off, in its 9th year, is a week-long, art-based Art of Peace Festival - Tyler, TX, which Anne cofounded with peace advocate Rabbi Neal Katz and friend Mary Andrews. That celebration, which Anne continues to co-direct, has garnered community-wide support and now includes a visual art exhibit at the Tyler Museum of Art, the placement of Peace Poles in city parks, peace art for children at the Boys & Girls Club Day for Kids, a live folk music concert (past featured performers include peace advocate David LaMotte, Texas icon Ruthie Foster and peace pioneer Peter Yarrow), community conversations in partnership with area colleges and the Tyler Together Race Relations Forum, a annual community peace meal, the recognition of local groups and individuals as Peace Honorees, and a Living Peace Sign photo each year.
As a poet, Anne has addressed the issues of peace and social justice for many years. Anne's Pudding House Prize-winning poetry chapbook, Under a Blameless Moon, is devoted to nonviolence and social justice, and her poem, "Directions to Peace" won the national Burning Bush Prize for peace poetry. Anne's poems, "Blessings" and "Poverty is an Empty House," are included in the Homeless Poetry Anthology, From Under the Bridges of America. Anne's poem, "Deluge," is included in the poverty-focused collection, Out of the Depths: Poetry of Poverty -- Courage and Resistance. In addition, other of Anne's peace poems appear in the Art of Peace Festival Anthology published by Fordham University, as well as in Art of Peace - Tyler annual peace anthologies PeaceWords, Hunger for Peace, Intertwined, Seeds of Peace. Those peace chapbook anthologies edited by Anne and published by InSpiritry, with proceeds going to community agencies honored by Art of Peace - Tyler. At the 2007 International Women's Peace Festival in Dallas, Texas, at the invitation of Peacemakers, Inc., Anne hosted the international peace poetry session. There she read and emceed the poetry readings of women from around the world. An active member of Peacemakers, Inc. and a friend of founder Vivian Castleberry, Anne was a founding supporter of the Castleberry Peace Institute at University of North Texas. For the past five years, provoked by political, science, international and humanitarian events, Anne has offered her perspectives by posting original, news-related poems along with news-links and audio-links on her blog, Poet with a Press Pass. Anne also includes in all her poetry workshops and conference presentations her conviction that poetry is a path for both poets and readers to more humane living.
Over the years, Anne's feeling of community and global citizenship has led to her to apply InSpiritry's mission of Putting Words to Work for the Greater Good to a wide range of political and policy issues including education, race relations, poverty issues, women's empowerment, environmental wisdom, healthy communities, economic justice, rural issues, and creative non-violence. Along with her longtime friend and community advocate, Betty Elder (among the first Black students to integrate the local high school in the early 1970s), Anne cofounded and and continues to support the Yates Park Help the Youth Project, a three-decades-old community labor of love to provide school supplies, school uniforms, Christmas gifts, graduation gowns and ACT/SAT funding for needy families in Henderson, TX. She has also been active in local, state and national politics for many years and encourages those who resist boundaries to embrace creative problem-solving by supporting progressive, informed candidates, collaborative solutions, compassionate policies, and courageous personal action. Online, Anne shares her messages of encouragement and peace through her posts at InSpiritry.com and PoetwithaPressPass.com and on FaceBook, Twitter, LinkedIn, WordPress, and SoundCloud.

Future InSpiritry plans include continuation of her various projects along with exploring the idea of OpenWords Workshops, inspirational InSpiritry workshops to invite at-risk and marginalized individuals and groups to share their experiences through creative writing, poetry, storytelling and spoken word. Anne also hosts open community writing sessions and workshops.
COMMUNITY LEADERSHIP
Henderson Independent School District - Board of Trustees, Bond Promotion Committee, Strategic Planning Committee, Parent Teacher Organizations, Strategic Planning Committee, Substitute Teacher, GT Committee
United Methodist Church - Christian Education Teacher, Youth Coordinator, Mission Trip Leader, Strategic Planning Committee Member, Capitol Campaign Design Chair, Event Planning, Cofounder - Contemporary Worship Service; Worship Design, Camp Counselor; Speaker
Rusk County Texas Scholar Program - Program Co-Founder, Presenter
United Way - Volunteer, Speaker
Junior Achievement - Volunteer Presenter, Local Coordinator
Boys and Girls Clubs - Volunteer, Board Member & Officer, Resource Development Chairperson, Speaker
YMCA - Board Member & Officer
Rusk County Soccer Association - Coach, Volunteer
Habitat for Humanity - Volunteer
UMArmy Mission Camps - Volunteer, Adult Leader, Camp Director
Yates Park Help the Youth School Supply Project - 25 year Volunteer, Sponsor
Hospice of East Texas - Inspirational Speaker, Promotional Campaign Chair
Rotary Clubs - Speaker, Paul Harris Fellow, Cultural Arts Camp Honorary Chairman
Unitarian Universalist Fellowships of Tyler, Longview & Lufkin - Frequent Guest Worship Speaker
Local Child Welfare Groups - Volunteer, Speaker
Rusk County Democrats - Volunteer, Speaker
Prom Princess Project - Cofounder, Volunteer
Rusk County Depot Historical Museum - Volunteer, Storyteller
Art of Peace Tyler - Cofounder, Codirector
Young Audiences of Northeast Texas Poetry in Schools Contest - Artistic Director
SCHOLARSHIPS
The First Up Scholarship for Students Who are the First in their Family to go to College
The Legacy Scholarship which honors Students Who Have Had to Work Especially Hard to Overcome Obstacles
The InSpiritry Scholarship given to a Student with Dreams of Changing the World
COMMUNITY HONORS
Henderson Independent School District Lion Pride Award Winner
Henderson Independent School District EAGLE Mentor
Rusk County Chamber of Commerce Louise Jacks Outstanding Young Woman of the Year
Rotary International Paul Harris Fellow
COMMUNITY & NON-PROFIT SUPPPORT
PATH - People Attempting to Help
Tyler Literacy Council
East Texas Human Needs Network
Tyler Children's Park - Founding Mother
Tyler Museum of Art
Discovery Science Place
Children's Miracle Network
Christus Trinity Mother Frances Health System
Friends Helping Friends - Drug Assistance Program
Samaritan Counseling Center
St. Paul Children's Foundation
Tyler Day Nursery
Justice for Our Neighbors - Immigrant Support
Just As I Am - Missional LGBTQ Group
East Texas Food Bank
Planned Parenthood
ACLU