Peace
Putting Words to Work for a Better World
has become InSpiritry's most important work!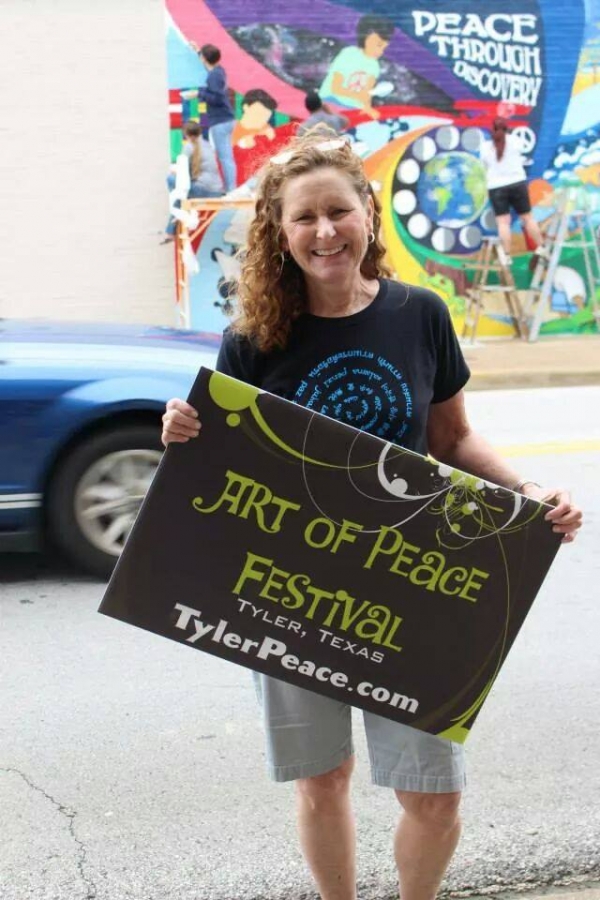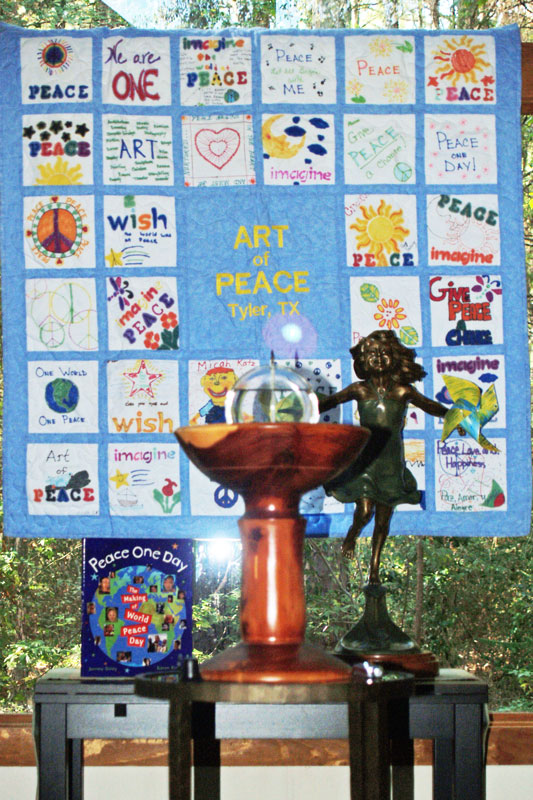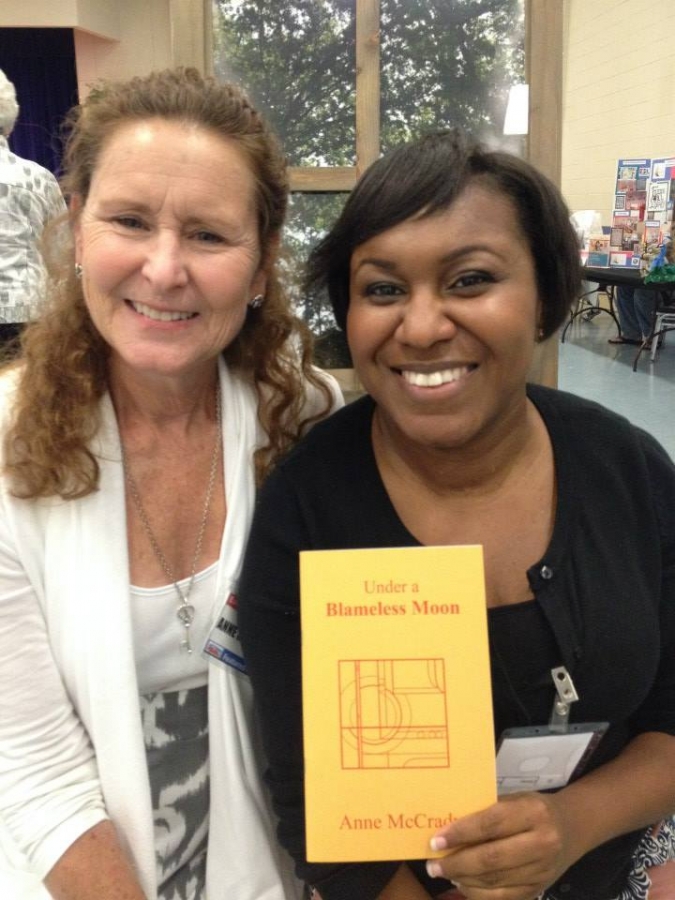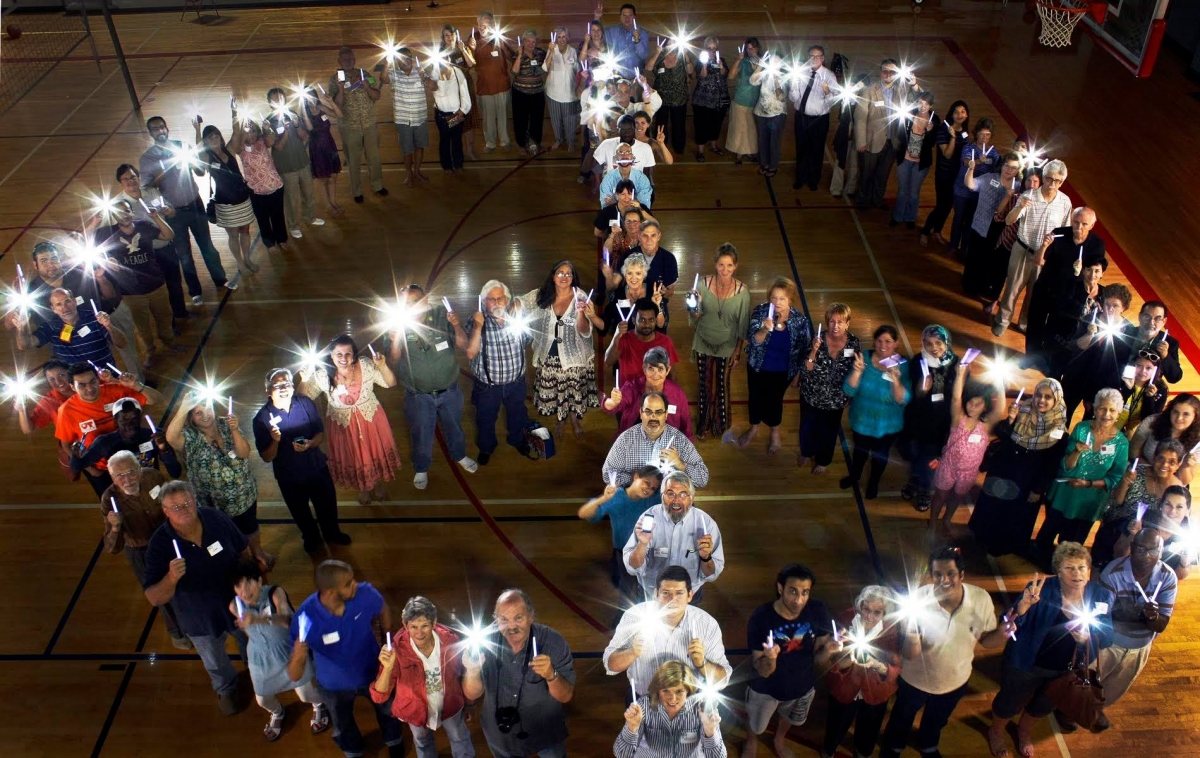 InSpiritry's Peacemaking
Growing up in the rual South with a heart that has always been a global citizen, since childhood, Anne has been distressed and energized by the human toll of bigotry, violence, social injustice, economic struggle, environmental damage and unhealthy communities. Early on, she took a stand against racism, gender inequality and other prejudices she saw in her life. With a science background and a spiritual view of the world, Anne always believed that there were solutions to human problems.
As an adult, Anne McCrady recognized that every life is an inspirational story and every experience is a chance to inspire others to be peacemakers. With a personal mission of mothering the world by using her poetry, storytelling, speaking and personal energies to create positive change, Anne founded InSpiritry.

In her personal life, Anne has devoted countless hours to schools, children, struggling families and community projects. As a result, she has been honored as a Rotary International Paul Harris Fellow and as her local Chamber of Commerce Young Woman of the Year.
Anne has cofounded two local celebrations of the United Nations International Day of Peace: the Art of Peace Festival in Belton, Texas and the week-long Art of Peace - Tyler in Tyler, Texas. Now in its 6th year, Art of Peace - Tyler has grown into a ten day series of arts-based peace events that includes music, film, photography, visual art, peace pole installations, children's activities, community gatherings, college conversations and open-table peace meals. Each year, InSpiritry publishes an Art of Peace - Tyler peace poetry chapbook anthology.
On the global stage, InSpiritry supports and promotes dozens of organizations working to make the world a better place. Locally, she supports efforts to address homelessness, family crisis, mental health, education, women's issues and diversity.
Anne McCrady's Peace Words
Anne has also celebrated the power of words in her writing life. Her Pudding House Prize-winning poetry chapbook, Under a Blameless Moon, is devoted to peace, nonviolence and social justice, and her peace poem, "Directions to Peace" won the national Burning Bush Prize. Anne's work has also been anthologized in socially conscious collections like The Book of Hopes and Dreams, From Under the Bridges of America and Out of the Depths - Poetry of Poeverty - Courage & Resilience. Anne's peace poems appear in theArt of Peace - Tyler anthologies: Art of Peace published by Fordham Universityand PeaceWords, Hunger for Peace, Intertwined and Paths to Peace - Journey to Wholeness, all published by InSpiritry.

Anne online peace outreach is through fostering conversation about our human experience through Facebook with her daily InSpiritry Question for the Day, her Facebook InSpiritry posts, her InSpiritry blog and her news-related poetry blog, Poet with a Press Pass, which features poems Anne writes in real time as a peace-minded response to global events.
In an effort to Put Words to Work toward building peaceful communities, Anne has begun using InSpiritry program fees to support OpenWords, inspirational InSpiritry workshops that invite at-risk, marginalized and struggling people to share their experiences through poetry, creative writing, storytelling and spoken word.
Be a Peace Maker
Believe in your ability to make a difference.
Use your personal story to InSpire others.
See others as reflections of yourself.
Expect people to be Good (and God).
Stand up for justice in ways great and small.
Support Fair Trade in business and relationships.
Stop making excuses for violence.
Speak up for those who cannot.
Invite conversation; listen.
Forgive a person who has wronged you.
Call or send a note to someone who needs peace.
Think creatively about solving problems.
Laugh when you could cry.
Listen to someone who needs to speak.
Gladden the heart of a child.
Let your words be a blessing.
Take pleasure in what is good.
Welcome what is to come.
See the sacred everywhere.
Save a portion of each day for spiritual renewal.
Open your heart, your mind, your home and your wallet.
Be Peace!
Peace Quotes
Gandhi: Be the change you want to see in the world.
Pope Paul VI: If you want peace, work for justice.
Ruth-Gaby Vermont-Mangold: Peacework starts again every morning.
Jesus Christ: Blessed are the peacemakers.
Eleanor Roosevelt: You must do the thing you think you cannot do.
The Dalai Lama: My religion is kindness.
Nobel Laureate Jody Williams: Violence is a choice.
Alexander Smith: Love is but the recognition of ourselves in others.
Thoreau: Go in the direction of your dreams. Live the life you imagine.
Nobel Laureate Betty Williams: The world is full of beautiful children that we kill every day.
Walt Whitman: Obey little; resist much.
Prince Hassan Bin Talal: We must and begin investing in peace.
Palestian-American Poet Naomi Shihab Nye:
...now that we pretend
God likes some kinds of killing,

how will we deserve

the light of candles...?
Writer Ursula LeGuin:
It is good to have an end to journey towards,
but it is the journey that matters, in the end.
David Friedman:
The direct use of force is such a poor solution to any problem,

it is generally employed only by small children and large nations.