News
A Joy-ful Story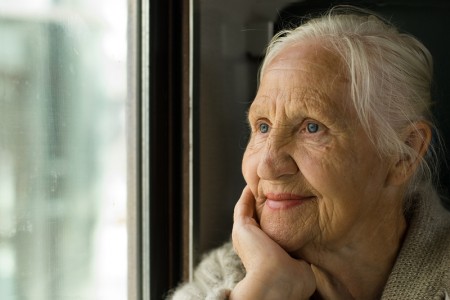 Looking With the Heart
A few months ago, I asked as my daily InSpiritry Question for the Day: "What do you see when you look out your kitchen or dining room window?"
Some people described their back yard. Others described the weather or the buildings nearby. Many mentioned Nature. Several writers gave poetic depictions of the scenes beyond the glass.
One woman wrote: "I see the morning sky and I see trees colored by the sun and I see birds of all sizes and beauty. I also see....love and I see hope and I see encouragement and a world just waiting to be served and give service. I can truly see PEACE."
What an answer! This woman didn't just tell us what she saw with her eyes – the trees lit by sun and birds of all sizes – she shared what she "saw" with her heart! She described a vision of love, hope, encouragement, mission and peace!
Reading her answer, one might think, "What a beautiful place her yard must be! What a lucky woman to live surrounded by such inspiration."
The depth of her answer is in the rest of the story. I happened to know the woman who answered my question by saying, "I can truly see PEACE!"
Amazingly, she doesn't have an expansive landscaped yard. She lives in a small condominium. Her little breakfast room does have a window – I suppose the one she described – but it faces a 6 foot tall wooden fence with an apartment complex on the other side.
There are a few trees beside the apartment buildings and birds do come to her little hanging feeders, but the love, hope, encouragement, mission and peace she described are all things she, not the view out her window, bring to the world.
Her joyful response to my question is a reminder that, no matter what our eyes see, when we look with our hearts, the world is a beautiful place!